João Vasco Paiva
19 November 2015 to 28 February 2016
MAAP SPACE + Brisbane River CityCat Ferry Service
5:30pm-7:30pm, 19 November 2015 @ MAAP SPACE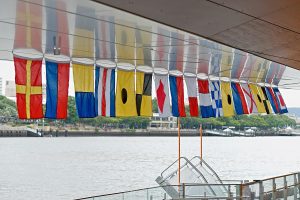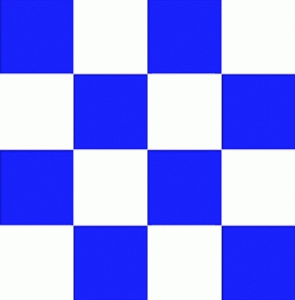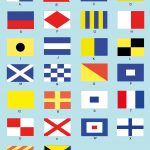 Unlimited is the umbrella title for João Vasco Paiva's site-specific art project that inhabits the CityCat ferry terminals along the Brisbane River and also an exhibition in MAAP–Media Art Asia Pacific's gallery, MAAP SPACE in Fortitude Valley.
The Hong Kong based artist has installed maritime signal flags at seven CityCat ferry terminals along the Brisbane River – each abstract flag design represents a letter of the alphabet and can be deciphered with the signal flag code.
This work employs a new artistic application to the naval communications tool that has so robustly served ship to ship and ship to shore messaging for centuries preceding radio, satellite and electronic media. Paiva references early ocean explorers of the 17th century and literature that further conjures maritime reflection through the work of Ukrainian born, Polish/British writer and seafarer Joseph Conrad (1857–1924).
Suspended along the roof awning of seven CityCat terminals, Paiva recreates select phrases from Conrad's book 'Heart of Darkness' solely employing the visual language of the maritime flags to build words, flag by flag. The poetic nature of the work plays with us along the river journey offering words and phrases that might be deciphered during the approach to, and subsequent departure from, each particular CityCat ferry terminal. After apprehending a phrase from one CityCat terminal a few contemplative minutes lapse till the next perplexing series of words. The word play is open to interpretation and is a unique experience to each journey. The order and number of comprehended phrases will depend on where a passenger joins and leaves the journey with any number of variable conditions that may influence how the work might be engaged or ignored. The installation also exists as abstracted communication, an impenetrable message of pure colour and geometric shape.
Access Naval Signal Code here
João Vasco Paiva's project at MAAP SPACE presents the two-channel video installation, Unlimited, 2014 alongside other key works in paint and a naval signal flags borrowed from the Queensland Maritime Museum. A recent work, Unlimited presents an immersive experience through the simultaneous screening of a digitally rendered expansive ocean and a mesmerising sequence of abstract geometric maritime communication flags. Unlimited, as a video installation, was first exhibited at the Orient Foundation, Macau and is inspired by Fernao Mendes Pinto's journey from Europe to Asia in the 17th century; a maritime explorer and prolific writer, Pinto described his voyages from Portugal across the oceans to Goa, Malacca and many places in South East Asia in a naive, near-anthropological manner that now reads as a remarkable mixture of curious observations and fiction of the exotic.
The combination of Paiva's digital technologies employed in the video installation at MAAP SPACE and the analogue communication technology used in the public art installation along the Brisbane River resonates between polemics of time and space while referencing seafaring exploration, globalisation and in the end, an unchanging humanity recalled through literature spanning five centuries. The artist explains "the title Unlimited refers to unlimited territory – a territory that despite the entire mapping of the world, the world still presents itself as unknown, alien. The frontier is everywhere and that unknown quality should be preserved."
The artist quite specifically references literature by Fernao Mendes Pinto Pilgrimage (1614) and Joseph Conrad's Heart of Darkness (1899). These texts provide a rich background to the work and while not essential to the experience, offer other deeper connections to engage and explore.
Kim Machan, curator
João Vasco Paiva has exhibited widely in museums as well as galleries from Hong Kong and Portugal to the UK, Australia, Switzerland and New York. Paiva recently held major solo exhibitions at Counter Space, Zurich, Encounters, Art Basel Hong Kong, and the Orient Foundation, Macau. Upcoming exhibitions include a major solo show in New York. Paiva has been invited to residencies at Connecting Spaces, Zurich as well as Lichtenberg Studios, Berlin and is the recipient of awards including the Hong Kong Emerging Artist Grant and the International Artist Support Grant awarded by the Calouste Gulbenkian Foundation in Portugal. João Vasco Paiva's work was also included in MAAP's major project LANDSEASKY:revisiting spatiality in video art.
https://www.maap.org.au/collaborator/joao-vasco-paiva/
image: João Vasco Paiva 'Unlimited' 2014 (video still) two channel video installation, audio
Project support

Courtesy