Kaleidoscope Project at Metro Arts
19/07/16 to 27/07/16
Access Arts Theatre Ensemble, Access Arts Camera Wanders
This studio practice was a highly successful collaboration between two groups of artists experiencing a disability. These artists were highly engaged and productive throughout the process creating some magnificent photographed materials and movement within the space. This process has now informed both the artists and the organisation how theater and photographers can work together to make new work.
http://www.accessarts.org.au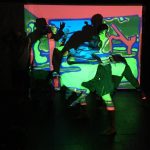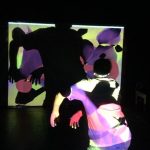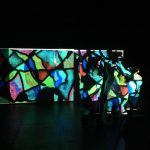 ---
Satellites of Love/Regions of Alienation at Gold Coast City Gallery
18/06/16 to 24/07/16
Warrick Coady, Kel Edso, Lucy Fosberg, Lily Halton, Tyler Jackson, Suzanne Howard
An inclusive visual arts collaboration between local artists and community groups, Satellites of Love/Regions of Alienation explores the important role groups play in communities. The exhibition shines a light on the northern Gold Coast and Hinterland, home to a wonderfully diverse range of formal and informal group activities.
Using video, sculpture, photography, installation, text and performance, the artists address ideas of community building, social isolation, cultural identity, spiritual connection, social engagement and skills sharing.
From the hardworking Pacific Pines Residents Group to the Men's Shed in Oxenford; from the 30-year running Polynesian Cultural group to a Drawing Club for artists with disabilities at FSG Coomera, the exhibition reveals a vital connection between group participation, happiness and social cohesion in community.
Facilitated by Kate Woodcroft. Produced by Suzanne Howard and David M Thomas.
https://theartscentregc.com.au/gallery/#!satellites-of-love-regions-of-alienation
---
Old Country New Country at Art From the Margins
25/06/16 to 14/07/16
Sha Sarwari
Celebrating Refugee Week and NAIDOC week, the exhibited works share important perspectives of people and place in the multi-faceted landscape of contemporary Australia.
http://www.artfromthemargins.org.au/events/item/fundraiser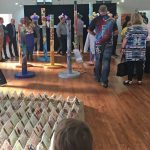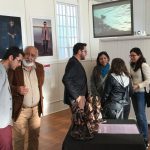 ---
HOMEGROUND: FAKE estate at Boxcopy
29/05/16 to 02/07/16
FAKE estate (Romii Fulton-Smith, Alex McGovern, Jarrod Van Der Ryken)
HOMEGROUND addresses the local context of artist run culture in Brisbane. The gallery at Boxcopy will become a site for process-based and dialogic exchange between six local ARIs, emphasising collaborative and speculative methods of working. These include: Fake Estate, CLUTCH, Cut Thumb, The Laundry Artspace and Inhouse ARI.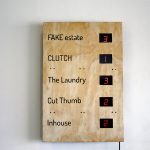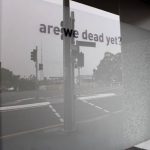 ---
Encounter Doubt at FELTspace
02/06/16 to 18/06/16
Benjamin Crowley
Encounter Doubt showcases work extending on ideas surrounding doubt and the transcendental through the context of the art-horror genre. 'The fantastic', a term coined by Noel Carroll in, The Philosophy of Horror, is associated with a particular kind of narrative that involves floating the suspicions of protagonists and viewers between naturalistic and supernatural conclusions. Crowley is interested in how the doubt that these narratives imply stems from a thing that, if it may exist, violates established philosophical proprieties and that this violation is fearful.
http://www.feltspace.org/exhibitions-current/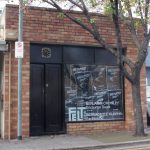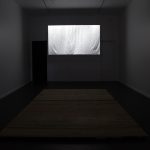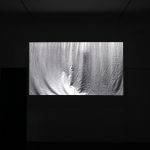 ---
Untitled #5: Responses at Metro Arts Gallery
01/06/16 to 11/06/16
Zoe Knight, Courtney Coombs, Louise Bennett, Caitlin Franzmann
As part of Zoe Knight's Untitled #5 the artist asked a number of local artists to respond to the exhibition. Two of these were shown in the Metro Arts Gallery, the first a video performance work by Courtney Coombs, and the second a collaborative sound installation by Louise Bennett + Caitlin Franzmann.
http://www.zoe-knight.com/untitled-5.html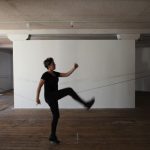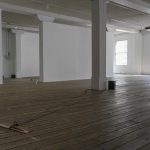 ---
Resonance – Ladies of Oz at Meigunyah House Museum, Old Government House, Newstead House
12/04/16 to 28/05/16
Camille Serisier, Natasha Lewis Honeyman, Sara Irannejad, Mandana Mapar, Sally Molloy
Resonance is an exhibition program featuring five artists' responses to local history staged across three of Brisbane's significant historical houses during the National Trust Heritage Festival 2016.
http://www.eventsinaustralia.net/event-resonance-exhibition-launch-miegunyah-house-museum-brisbane-650393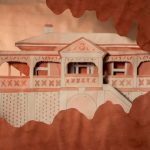 ---
Making Puddles at Oral_ARI
27/05/16 to 27/05/16
Aishla Manning
"Aishla Manning takes a page from the book of Rihanna and work work work work works in Making Puddles. Desperately futile and futilely desperate, Making Puddles reads as a modern retelling of the 'Myth of Sisyphus'. Instead of a boulder, Manning struggles to carry the hefty weight of a balloon filled with water. Instead of sinuous arms and muscular back burdened with rock, Manning's tool of choice is mass produced in a plastics factory, tied to a long protruding stick and flailed around in the general direction of the proverbial 'boulder'. Instead of a treacherous slope, Manning is faced with the well traversed the stairs of a share house. And instead of being punished to a lifetime of monotonous backbreaking labour, Manning has self-afflicted this act of pointlessness. Manning works. The work works. And in turn we are asked to work, to endure, to persist, to see this work to its natural end.
"Measuring a tension between funny and sad – the work is ripe with anxiety, frustration and resistance. Prepare for your expectations to be met; refreshingly the work does exactly what you anticipate it to. Things that go up must come down and although it takes the better half of what you think might be close to a waste of your time, come down they do. Experience the struggle for yourself". – Caity Renolds 2016
http://www.oralari.com/#!exhibitons/rfry4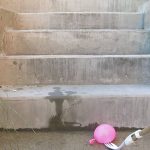 ---
Ring Road at Metro Arts Studio 4.6
27/05/16 to 27/05/16
Jamie Mumford, David Creed
An exhibition of new artworks by David Creed and Jamie Mumford done during their recent residency at Fjúk Art and Design Centre in Húsavík, Iceland.
Works were inspired by the artists' exploration of Iceland while driving around the country on the Ring Road, and are accompanied by cute Icelandic horses, the aurora, and lots of snow!
https://www.facebook.com/events/795817483853698/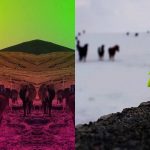 ---
crosseXions at Metro Arts
27/04/16 to 14/05/16
James Barth, Clark Beaumont, Katin Davidson, Dana Lawrie, Julie-Anne Milinski, Clare poppi, Merri Randell, leena Reithmuller, Camille Serisier, Lynden Stone, Shayna Wells
crosseXions draws together the work of 12 early-career, Brisbane-based women and transgender artists who are inscribing feminist and environmental concerns within their art practice. This project rejects the cadaverous relationships of patriarchy and capitalism which continue to represent the world as known and conquered, and the gallery as a mausoleum for dead objects. crosseXions deploys the gallery as an incubator for living, ongoing and entangled representations of a world and a subject in active flux – involved and evolving, infected and connected, organic and alive. Developing new works by these artists, crosseXions invests in process, in bodily performance, collaborations and social engagements as renewable energies for environmental understanding.
Curated by Beth Jackson
http://www.metroarts.com.au/posts/crossexions/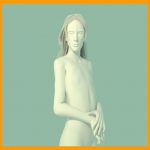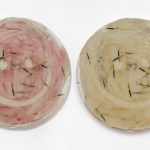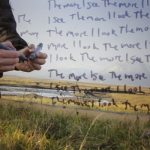 ---
Tokyo Disco Time at Metro Arts Studio 4.6
13/05/16 to 13/05/16
Jamie Mumford
Exhibition of new artworks made during Mumford's two month residency with Art Centre Ongoing in Tokyo last year.
"Bright flashing lights, loud sounds, music and crowds of people. The experience of disco and of Tokyo. Travelling around Tokyo at night, from the chaos of Shibuya crossing, the shiny excitement of Kababukicho, crazy street fashion, karaoke, the game arcades and pachinko parlors, to the chimes and noises in the train stations and at street crossings. It is sensory overload. My artworks reflect all these things as seen through my disco eyes. It is a Tokyo take on disco. Using video, photos, installation and costume I have explored the city in my artworks while also incorporating my obsession with the aesthetics of disco! Tokyo Disco Time"! – Jamie Mumford 2016
http://www.jamiemumford.com/#!tokyo-disco-time-brisbane/zd900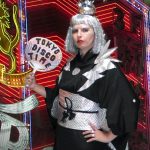 ---
SX+: The Sex Positive Art Show at Prestige Bar
10/05/16 to 10/05/16
Anastasia Booth, Kristian Brachia, Chloe Waters & Marisa Georgia, Laura Hill (SCRAPS), Aishla Manning, Kat Martian (X in O), Naomi O'Reilly, Dr. Bill Platz, Parallel Park (Holly Bates & Tayla Haggarty), Zoe Porter, Saara Coppola, Admas Tewodros, Tyza Stewart, Clare Cowley & Francisca Vanderwoude, Amanda Wolf, Dr. Holly Zwalf,  Indie Berlin (acrobatic performance).
As part of this year's Anywhere Festival, SX+ brings together a diverse range of visual artists and performers with one thing in common: sex-positivity.
What does sex-positive really mean? How does it manifest within the arts? With an intersectional and feminist focus, the exhibition seeks to address these questions and open up dialogue and discussion surrounding contemporary experiences of sex and sexuality.
This one-night only event features artists dealing with themes as diverse as pornography, desire, queer identity, fetish, objectification, masturbation and sex work through a range of traditional and contemporary forms including performance art, acrobatics, video, installation, sculpture drawing and more. 
http://anywherefest.com
http://sxpluscollective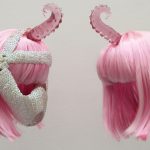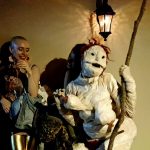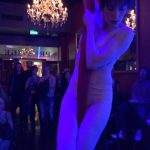 ---
Hard Graphics – Artist Talk at SGAR
28/04/16 to 28/04/16
Simon Degroot
Hard Graphics is an online exhibition of new paintings by Simon Degroot exploring tensions between drawing, painting, and computer techniques. These works capture a process of translation as hand drawn sketchbook shapes are made into vector files before returning to the hand made in contemporary painting. This process is emblematic of a larger and more accelerated contemporary relation with visual culture and the way artists triage visual information – the way they identify, select, and translate ephemeral visual elements and turn them into painted motifs.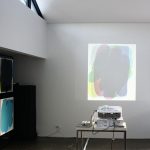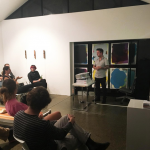 ---
Where are we going to be when now comes? at ORAL_ari
15/04/16 to 15/04/16
Jake Sun
The artist's practice investigates liminal spaces found between intimate intersections of our private and shared experiences of popular culture and art. Sun uses appropriation to examine and critique dominant modes of cultural consumption, production and meaning making. The resulting works echo phenomenological sites, exploring notions of unknowning, paradox, and the sublime to stimulate curiosity and awareness.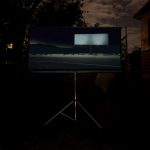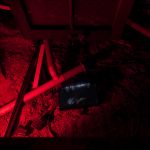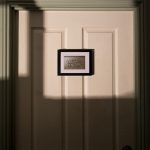 ---
Now and Then at The Walls
12/03/2016 to 26/03/2016
Clark Beaumont
"Now and Then" is a solo exhibition showcasing new video and installation works by collaborative duo Clark Beaumont (Sarah Clark and Nicole Beaumont). The artists have been working on these works in the lead up to their April residency in Berlin. The works explore ideas surrounding connection and disconnection with others and one's self.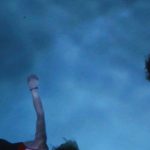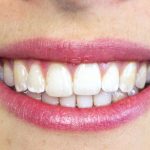 ---
HOTEL SHAKESPEAR at ORAL_ari
27/02/2016 to 27/02/2016
Sebastian Moody, Ummmi, Charlie Hillhouse
A collaborative exhibition of Tokyo-based artists Ummmi and Charlie Hillhouse with Brisbane-based Sebastian Moody. Each artist has contributed a single work in response to Meguro Emperor-Japan's most famous love hotel.
http://www.oralari.com/#!exhibitons/rfry4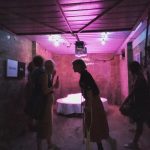 ---
BrisAsia Film Festival – Pause. Play. Project. at Wandering Cooks – Fish Lane
12/02/2016, 18/02/16, 24/02/2016
Griffith University Film School
An evening for those that love to eat and watch movies. Features a selection of Asian-Australian themed short films from Griffith University's Film School projected onto building walls at Wandering Cooks' food events. The program encompasses recent graduate works form the animation and film departments. The aim of the festival is to highlight the works of students, bringing them together to engage with audience in a local setting promoting unique voices and work of wonderful content, bringing awareness to these films and the film makers.
http://www.brisbane.qld.gov.au/whats-brisbane/featured-events/brisasia-festival-2016
---
Art Bites: Yoga Philosophy at Bam Yoga Lifestyle Studio – Hawthorne
21/02/2016 to 21/02/2016
Alison Burnley, Muktibodha Saraswati (Swami Muktibodhananda)
Free workshops as part of this year's Brisbane City Council BrisAsia Festival
http://www.brisbane.qld.gov.au/whats-brisbane/featured-events/brisasia-festival-2016
---