We <3 Short Shorts at Haven Espresso, Stafford Heights

26/11/2014 to 31/12/2014
Luke Roberts, Bianca Beetson, Nat Paton, Chris Doolan/Kjetil Andreas Knutsen, Robert Braiden, Harold Offeh, D.C. Curlew, Bob Saenz, Elizabeth Wymarraa, Brent Dunner, Travis Beard, Annie Hogan.
A month long screening of old and new short films by local, national and international artists. Owner Neill Hooper of Haven espresso allowed artists to propose their ideas for exhibition. He has contributed the cafe space to become a place for artist to exhibit to the works over the month.
---
The Wonderful Land of Oz at Spiro Grace Art Rooms
06/11/14 to 06/12/14
Camille Serisier
'The Wonderful Land of Oz' comprises a suite of tableau vivants and a short film, which articulate a critical reading of the Australian landscape as it is presented in tourism destination shots. Adopting a storybook aesthetic, pristine vistas and idyllic locations are reimagined with reference to political, social and environmental issues in an attempt to hint at a level of contrivance and obfuscation. Absurd wonderlands of pastel colour and humorous subjects sit in uneasy tension with an historical record of violence and subjugation. I draw these images into a single narrative in a filmic homage to Georges Méliès masterpiece 'Le Voyage dans la lune'. Deploying the techniques of scenic painting and the language of pantomime, I parody this lunar adventure, with 'The Wonderful Land of Oz' as the backdrop.
http://sgar.com.au/portfolio/camille-serisier-wonderful-land-of-oz/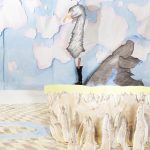 ____________________________________________________________
LANDSEASKY at Griffith University Art Gallery
01/10/14 to 28/11/14
https://www.maap.org.au/exhibition/landseasky-revisiting-spatiality-in-video-art-brisbane-australia/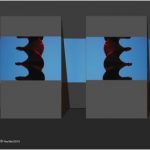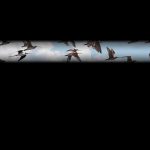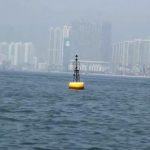 ____________________________________________________________
Institutional Capture at Boggo Road Gaol
26/11/14 to 26/11/14
Andrew McLellan, Andrew Tuttle, Bonnie Hart, Caitlin Franzmann, David Spooner, Drew Daniel, Emile Zile, Gerald Keaney & Laura Hill, Kiah Reading, Leena Riethmuller, Nicola Morton, Rebecca Ross, Ruth McConchie
Institutions describe, and in many ways circumscribe, contemporary life. (How we work, exhibit, believe, are educated, represented, defended, funded, etc). An institution can be considered 'captured' when interested parties – powerful elites, but also willful or subversive individuals – exert influence within or upon it to systematically achieve their ends.
In line for a $30million dollar "facelift", Queensland's notorious prison-cum-historical- attraction, Boggo Road Gaol, is the latest Brisbane legacy building currently up for (agenda) reassignment.
Originally a women's prison, home for nearly 100 years to some of the cruellest treatment of human beings in this State's penal history, it is now a heritage-listed site for dark tourism ventures, with its grounds soon to house a classy urban village.
Already, there's all kinds of life here: informative day tours and ghost tours held at night; farmers' markets on the weekends; the space often rings out with music. And people have birthdays, office parties and weddings there.
The building hasn't been knocked down in a State that consistently knocks everything down. Boggo Road wants to live.
'Institutional Capture' engages with the Boggo Road Gaol space, its discrepancies and resonances, its economies, realisms and apparitions.
Curated by Danni Zuvela and Joel Stern for OtherFilm Festival 2014.
http://otherfilm.org/institutional-capture/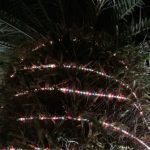 ____________________________________________________________
Response to River at The Shed
31/10/14 to 09/11/14
Joanna Bone, Peter Breen, Mel Davis, Joel Glazebrook, Paul Harris, Kay Lawrence, Matt Lockwood, Zoe Mary, Joy McDonald, Aaron Micallef, Rose Moxham, Jessica Row, Sha Sarwari, Vanessa Stanley, James Watts
The exhibition showcases artworks by artists-in-residence and special guests, taking inspiration from the Brisbane River. Presented by Jugglers Artspace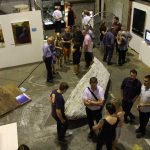 ____________________________________________________________
Fleet at Metro Arts
22/10/14 to 08/11/14
Kylie Banyard and Ron Adams, Monika Behrens and Rochelle Haley, Charles Dennington and Tully Arnot, SuperKaleidoscope (Kim Fasher & Sarah Mosca), Darren Seltmann and Vicky Browne, Todd Robinson and Mark Titmarsh
FLEET brings together the work of twelve contemporary practitioners who, as well as maintaining a solo practice, make work within the space of 'the third hand'.
The works in FLEET explore themes of distortion, collision and the exploration of alternative representation. These themes mirror the processes of collaboration itself and specifically speak to the dissolution of the ego when two or more artists work together.
In collaborative practice the studio is transformed from a space of solitary interaction and production to a space of conversation, consultation, compromise and co-operation. The 'co' replaces the 'I' and the direct conversation that is had between artist and audience is corrupted by the presence of the third hand that exists between multiple artists.
Curated by OK YEAH COOL GREAT (collaboration between artists Kate Beckingham and Anna McMahon)
https://metroarts.com.au/posts/fleet/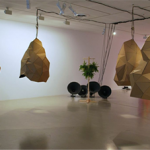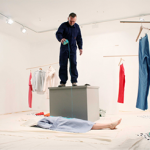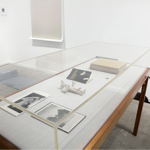 ____________________________________________________________
HR at Metro Arts
07/11/14 to 07/11/14
Bonnie Hart
EXSIT ARI presents a durational performance and cinema installation by Bonnie Hart.
The familiar whir of film projectors sets the sound stage for this industrial manifesto on the economic value of labour. For 3 hours, Bonnie's body harvests sweat, her body wrapped in plastic, whilst the audience triggers projectors in the corners of the room via motion sensors.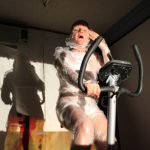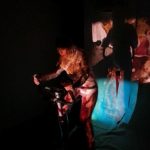 ____________________________________________________________
Tools of the Trade at Jugglers Artspace
17/10/14 to 19/10/14
Beau Allen, Alrey Batol, Karen Black, Peter Bruce Booth, Rohan Bridge, Aaron Butt, Natasha Cordasic, David Creed, Simon Degroot, Kristine Dragland, Nicholas Drake, Simone Eisler, Leah Emery, Simon Finn, Caitlin Franzmann, Bridie Gillman, Griffith University Art Gallery, Lily Halton, Tassia Joannides, Madeleine Kelly, Danni McGrath, Dhana Merritt, Casselle Mountford, Jamie Mumford, David Nixon, Zoe Porter, Angela Rossitto, David Sawtell, Camille Serisier, Benjamin Sheppard, Kylie Spear, David Spooner, Lynden Stone, Gabriella Szablewska and Brent Wilson, Hiromi Tango, Rachael Wake, Libby Wallace, Manda Wolf and more.
Tools of the Trade is a snowballing project where willing creatives are invited to present their tool of choice from the studio in a physical and or digital form towards a global archive. Through this ongoing project Justin seeks to address the disparity between artworks and the tools that create them by elevating and re-contextualising selected tools within an online and exhibition context.
Tools of the Trade in Brisbane has been co-curated by The Wandering Room and Justin Jade Morgan. Brisbane artists have been invited to submit tools that will be presented alongside a physical and digital package of over 80 artists that Justin has brought over from New Zealand.
Presented by Justin Jade Morgan with The Wandering Room as part of BARI Festival 2014.
http://www.thewanderingroom.org/#!tools-of-the-trade/cukr
http://www.bari.com.au/about/2014-program
www.toolsofthetradeproject.com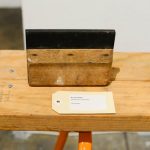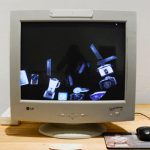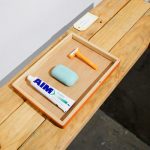 ____________________________________________________________
Compulsion Loop  at Boxcopy
10/10/14 to 12/10/14
Chris Bennie, Madeline Edmiston, Madeleine Stack
Compulsion Loop featured new installation based works by artists Chris Bennie, Marnie Edmiston and Madeleine Stack and was curated by Boxcopy's 2014 curatorial intern Sarah Barron. The term, 'compulsion loop' is a recently coined word by the gaming industry to describe the intentionally addictive and repetitive model of pursuing goals for rewards. The pursuit for pleasure and fulfillment takes on new meanings, potentiality and ramifications in the context of current technology and society. The works in this exhibition consider the relationship between desire and disaster, the increasingly blurry line between public and private and western society's insatiable drive for bigger, better and faster gratification.
This exhibition was part of the 2014 BARI Festival www.bari.com.au
http://boxcopy.org/2014/10/06/compulsion-loop/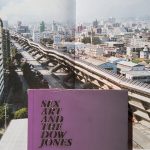 ____________________________________________________________
LANDSEASKY at National Art School Gallery
21/08/14 to 11/10/14
https://www.maap.org.au/exhibition/landseasky-revisting-spatiality-in-video-art-sydney-australia/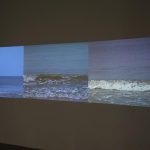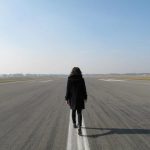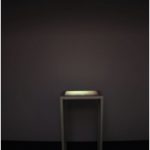 ____________________________________________________________
Touch Me, I'm Sick at Strange Neighbour Gallery
12/09/14 to 04/10/14
Amanda Wolf
Touch Me I'm Sick engages with the comedic and poetic nature of the abject body in states of desire. Conveying the physical body as a manifestation of the emotional, Wolf's latest series of work examines the roles vulnerability and degradation play in the pursuit of pleasure and intimacy. Featuring experimental stop- motion videos and larger-than-life soft sculpture, Touch Me I'm Sick navigates the awkward terrain between desire and disgust in an explosion of leaking, lumpy technicolour flesh.
http://strangeneighbour.com/touch-me-im-sick/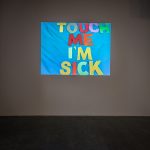 ____________________________________________________________
BEAF at Judith Wright Centre for Contemporary Art
30/07/14 to 28/08/14
Courtney Pedersen, Ruth McConchie, Amy Commins, Jamie Behrendorf, Grace Kevill-Davies, Leena Reithmuller, Zoe Knight
http://www.beaf.org.au/beaf-2014/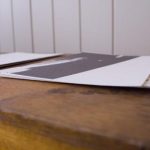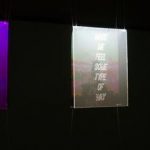 ____________________________________________________________
Lamentation at The Hold Artspace
16/07/14 to 19/07/14
Karike Ashworth
The use of condemned hospital linen, a heavily loaded material, forms the backbone of this body of work, which focuses on the systems, processes and emotions that surround death and dying. Condemned hospital linen refers to any laundry items processed at a hospital that have become unfit for use and are destined for incineration. These works draw a parallel between the condemned linen items and dying hospital patients, flatly implying a shared systematic anonymity and the similarities between the processing and disposal of each.
http://www.theholdartspace.com/lamentation.html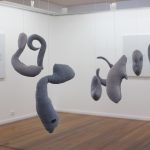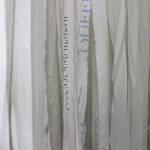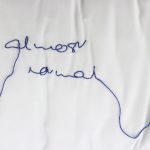 ____________________________________________________________
LANDSEASKY at OCT Contemporary Art Terminal Shanghai
20/04/14 to 29/06/14
https://www.maap.org.au/exhibition/landseaskyshanghai/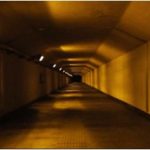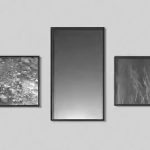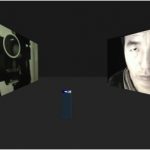 ____________________________________________________________
The Blaktism at Metro Arts
21/05/14 to 07/06/14
Megan Cope
'The Blaktism', a video work by Megan Cope, is a high-energy performance and ritual that sees a young female "Fair-Skinned Aborigine" undertake a sacred ceremony in which she receives the rite of authenticity validated by cultural authorities ever present in the Australian cultural landscape.
The sacred ceremony itself (too mystical to discuss in media ephemera) results in a satirical cultural assimilation dance party whereby all Australians are liberated, celebrated equally and transgressively renewed through physical and gestural adjustments.
'The Blaktism' seeks to challenge audience members with subterranean racism within popular culture. It shows the absurd nature of racial classification and disdain for cultural self-determination in 21st century Australia. Inspired by Megan Cope's recent experience in obtaining her 'Certificate of Aboriginality'; this pop video ultimately interrogates notions of identity, power and Australian social history.
https://metroarts.com.au/posts/blaktism/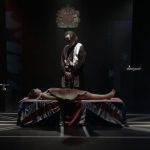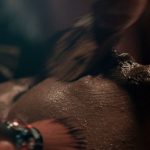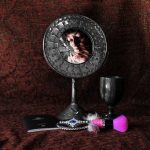 ____________________________________________________________
Concertistic Life at Boxcopy
17/05/14 to 07/06/14
Tim Woodward
Drawing attention to the performative, speculative and uncertain nature of creative practice, the exhibition Concertistic Life presents a grouping of new and recent works by Tim Woodward.
Moving across mediums, forms and ideas, Woodward's practice typically engages with processes of editing, free association and re-imagining. Previously his artworks have materialised as sculpture, video, writing, installation, drawings and public events.
For Boxcopy, Woodward explores the influence of an authorial voice in relation to objects, as well as the agency of voice operating in the absence of a body. Citing specific examples of self-interview, personal monologue and self-addressed letter writing, the exhibition Concertistic Life considers the construction of meaning within a feedback loop of intrapersonal dialogue.
http://boxcopy.org/2014/06/18/concertistic-life/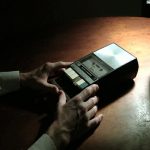 ____________________________________________________________
Re Generation at Percolator Gallery
23/04/14 to 27/04/14
Sonia Payes
An exhibition of works curated by Professor Ted Snell for the Qld Festival of Photography.
http://www.percolatorgallery.com.au/FileLibrary/sonia_payes_einvite.jpg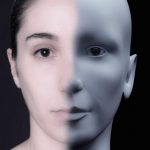 ____________________________________________________________
LANDSEASKY at Artsonje Center, Lee Hwaik Gallery, One and J Gallery, Opsis Art, Gallery IHN, Gallery Skape
21/02/14 to 23/03/14
https://www.maap.org.au/exhibition/landseaskyseoul/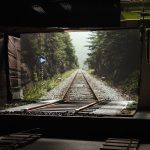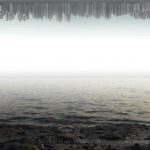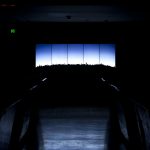 ____________________________________________________________
SYNTHESIS at Umbella Studio
1/01/14 to 23/02/14
Jeremy Grant, Byron Howells, Ebony Wilson, Craig & Brendan Ridep-Morris, Zoe Beckett, Jane Laranang, Mitch Goodwin, Raul Posse, Dylan Howells, Arik Anijar, Farley Roth, Nathan Morris, Vivian Davey
'SYNTHESIS' features 12 contemporary works that combine scientific ideas with artistic practice. Six scientists and 14 artists developed these works over a six-month period of close collaboration.
Curated by Michelle Hall.
http://umbrella.org.au/exhibitions/past-exhibitions/2014-exhibitions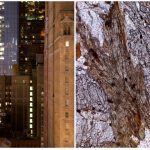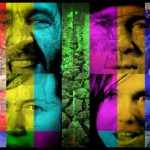 ____________________________________________________________
Common Woman at LEVEL ARI
14/03/14 to 06/04/15
I  – Chantal Fraser, Chayni Henry, Hannah Raisin, Tyza Stewart
II – Hillary Green, The Motel Sisters, Sancintya Simpson, Jodie Whalen
III – Cigdem Aydemir, Karen Black, Jen Broadhurst, Athena Thebus
IV – Bianca Beetson, Clark Beaumont, Kelly Doley, Tamsin Green
Common Woman was a four-part exhibition series exploring contemporary intersectional feminist discourse, featuring 16 Australian artists and artist collaborations whose works engage with issues of gender, race, class and sexuality. The exhibition was developed by LEVEL's emerging curator-in-residence, Lisa Bryan-Brown.
https://levelari.wordpress.com/2014-projects/common-woman/
____________________________________________________________
Peepshow/Creepshow at The Hold Artspace
26/03/14 to 29/03/14
Amanda Wolf
Part fabric fantasyland, part simulated gimp porn; Amanda Wolf's Peepshow/Creepshow combines soft sculpture and video installations to explore the pursuit of erotic pleasure through experiences of anonymity and voyeurism. Focusing on acts masquerade and the allure of the peephole, Wolf responds to these devices as means of gaining an altered experience of the body and entry into denied spaces. Playfully exaggerating the evocative connotations of concealment through vivid costumes and lush hand sewn objects, Peepshow/Creepshowprobes the complex relationship between intimacy and spectacle surrounding sexual expression and fantasy.
http://www.theholdartspace.com/peepshow.html
____________________________________________________________
Brainial Pipes Confusion Cave at Metro Arts
19/02/14 to 08/03/14
Wilkins Hills (Wendy Wilkins and Wes Hill)
A Wilkins Hill installation is often conceived around a central theme that the artists then discard, leaving traces of logic in the work but rarely producing coherence. 'Brainal Pipes Confusion Cave' sees the artists employing commercial banners to invoke the exhibition space as a type of cave, and suggests a mode of analytical engagement that is incomplete or has been abandoned. This exhibition has been specially developed for the Metro Arts space, in keeping with the artists' emphasis on the temporal and spatial dynamics that are at play in the interpretive process.
https://metroarts.com.au/posts/brainal-pipes-confusion-cave/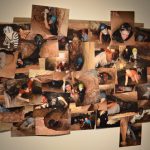 ____________________________________________________________
Presence/Absence at Spiro Grace Art Rooms
21/02/14 to 01/03/14
Louise Bennet, Clark Beaumont, Athena Thebus, Pirrin Francis and Chris Bennie
Presence/absence explored the proposition and outcome of the artist body within their work. Highlighting a variation of approaches each artwork gave rise to the idea of physical or implied presence. The exhibition further explored the differing manifestations of this notion within the practices of the five Brisbane artists.
http://sgar.com.au/portfolio/presenceabsence-group-exhibition/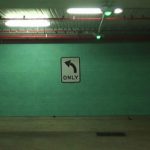 ____________________________________________________________
New World City at The Hold Artspace
14/02/14 to 01/03/14
Chenaya Bancroft-Davis, Aaron Butt, Daniel Cabrera, Amy Commins, Katherine Clayton, Romii Fulton-Smith, Claudia Greathead, Hillary Green, Jenna Green, Loki Groves, Alex McGovern, Sophie Richards, Jarrod Van Der Ryken, Madeleine Stack
New World City was a group exhibition providing a cross-sectional glimpse into local emerging art. This exhibition aimed to reflect Brisbane's energised and critical emerging art community that was contributing to the city's growing reputation as an artistic centre. Presenting a diverse range of concerns, aesthetics and media, New World City focused on students and recent graduates from Brisbane institutions.
http://www.theholdartspace.com/newworldcity.html
____________________________________________________________
Earth, Wind and Fire at Boxcopy
13/02/14 to 16/02/14
Tom Brooks,  Kinly Grey, Grace Kevill-Davies, Sarah Poulgrain
'Earth, Wind and Fire' featured time-based works by four 2013 Brisbane visual arts graduates – Tom Brooks, Grace Kevill-Davies, Kinlyside and Sarah Poulgrain. The works in the exhibition were grounded in ideas of perception and staging experiences of the natural world. These emerging artists construct spaces for contemplation and spark playful reflections on the impermanence of phenomenal experience, through works that exist as 'long as the wind persists'.
Curated by Rachael Haynes and Brooke Ferguson
http://boxcopy.org/2014/02/14/boxcopy-weekender-2/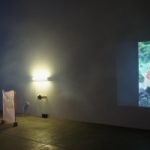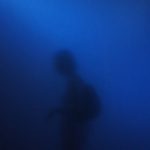 ____________________________________________________________
Nightfall at Brisbane Transparent Lab: Queensland Museum Inventory
07/12/13 to 27/01/14
Keith Armstrong, Lawrence English, Suzanne Misso
Nightfall is an immersive media installation combining image, sound, light, objects and specimens combine to create a mysterious, deep image plane.
Developed by Dr Keith Armstrong, a Senior Research Fellow from the Queensland University of Technology and composer/ artist/curator Lawrence English, Nightfall examines the threats to biodiversity and the myriad myths and stories that have shaped our cultural understandings of life after light. Staged on the very edge of spectrum blackout, and moving into the deep of night, barely recognisable images float within landscapes of media, noise and sound as the work asserts a profound resistance to today's all-consuming media mesh.
http://www.inspiring-australia.com.au/brisbane-transparent-lab-queensland-museum-inventory/
____________________________________________________________
In 2012 MAAP Media Bank sponsored 41 projects