Artist Residency at MAAP SPACE
2009 – 2010
Janet Burchill & Jennifer McCamley
Melbourne based artists Janet Burchill and Jennifer McCamley undertook a MAAP residency over 2009 to 2010, in order to research new solar technologies (Built-In Photovoltaics) to develop their temporary public artwork Light From Light, displayed at the State Library Queensland and the Shanghai Library, National Art Museum of China and the Hangzhou Public Library in China (2010 – 2011).
As part of their residency, Burchill and McCamely visited MAAP in Brisbane in early 2009 to help scope the Light from Light exhibition concept and design.
https://www.maap.org.au/collaborator/janet-burchill-jennifer-mccamley/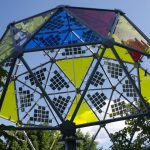 ____________________________________________________________
Intimate Transactions at Australian Regional Art Galleries, National Art Museum of China, Californian Polytechnic State University
28/08/08 to 18/10/09
Transmute Collective (Keith Armstrong, Guy Webster, Lisa O'Neill)
The work allows two people in separate spaces to interact simultaneously using their bodies and custom designed 'smart furniture'.
Participants engage in a shared sensory intimacy, as they navigate their way through a physical interface of digital imagery, multichannel sound and tactile feedback.
The presentation of Intimate Transactions at Synthetic Times, National Art Museum of China in 2008, generated further touring opportunities. Intimate Transactions was part of a remote link-up with American audiences supported by the Californian Polytechnic State University, as well as a tour of eight regional Australian galleries supported by Museum and Gallery Services Queensland (MGSQ).
https://www.maap.org.au/exhibition/intimate-transactions-2008-2009/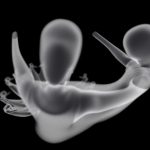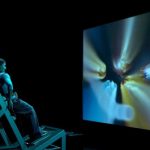 ____________________________________________________________