Video/Art: The First Fifty Years:
Barbara London in conversation with Kim MachanTime: 20:00-21:30, 29 January (New York Time)
Corresponding Beijing Time: 30 January 9:00-10:30
Guests:
Barbara London, Kim Machan
Language: Conversation in English with Chinese simultaneous interpretation
How to Participate:
(Chinese) bilibili @OCAT上海馆
(English) Youtube @OCAT Shanghai, Weibo @OCAT上海馆
ABOUT THE LECTURE
Barbara London, curator, art historian, and author of Video Art, the First Fifty Years (Phaidon 2020) joins in conversation with Kim Machan, curator of Refocusing on the medium: the rise of East Asia Video Art.In response to the exhibition, Refocusing on the medium: the rise of East Asia Video Art, Barbara London will reflect on her early research tours and engagement with the artists contributing to the emerging field of video art, in and from Japan, Korea, and China. Beginning with her early encounters with Nam June Paik and Japanese artists living in New York in the early 1970s, London will share a fascinating history she experienced firsthand in her official role as curator at the Museum of Modern Art in New York, and through her innate curiosity and passion to know more. Her first Japanese research trip, inspired by conversations with Bill Viola about his experiences in Japan, led to exhibitions and acquisitions for MoMA including the touring exhibition Video from Tokyo to Fukui and Kyoto.
Research in China in the mid-1990s to seek our media and video artists resulted in an experimental live blog Stir Fry, a prescient project that initiated beta online projects for MoMA and is still accessible today. London reflects on her travels in China, meetings with artists, and experiences of the creative networks exploring media and video art. Barbara London's personal anecdotes bring to life not only her professional career as a curator and researcher in video art but also a personal journey spanning more than fifty years witnessing the rise of the new medium of video art across the globe.
This online lecture will be accessible for both domestic and overseas audiences. Please select your choice of watching according to your time zone and language.
ABOUT GUESTS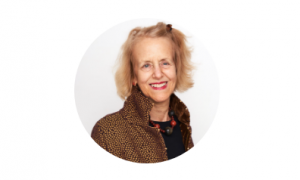 Barbara London
Barbara London is a New York-based curator and writer, who founded the video-media exhibition and collection programs at The Museum of Modern Art (MoMA), where she worked between 1973 and 2013. Her current projects include the book, Video Art/The First Fifty Years (Phaidon: 2020), and the podcast series "Barbara London Calling". (barbaralondon.net)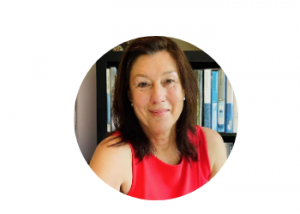 Kim Machan
Kim Machan is founding director of MAAP (Media Art Asia Pacific) developing curatorial projects in Australia and the Asia regions through this organization since 1998. In 2014-15 LANDSEASKY: Revisiting Spatiality in Video Art toured major museums and galleries in Shanghai, Guangzhou in China; Seoul, South Korea, Brisbane, and Sydney. Machan has curated solo exhibitions of major artists including Zhang Peili, Wang Gongxin, Shilpa Gupta, Yeondoo Jung, Patty Chang and David Kelley. She is currently writing a PhD exploring the rise of East Asian video art at the University of Queensland.