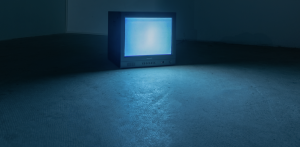 image: Yoko Ono, SKY TV, 1966-2020, CCTV video installation. Installation view of Refocusing on the medium: the Rise of East Asia Video Art. Image courtesy of the artist and OCAT Shanghai.
Time: 19:00-20:30, Friday 12 March (Beijing Time)
Lecturer: Kim Machan (Curator)Language: English lecture with Chinese simultaneous interpretationHow to Participate:
(Chinese) bilibili @OCAT上海馆
(English) Weibo @OCAT上海馆, Youtube @OCAT Shanghai
*Scan the QR code and follow us for live stream alarms on bilibili.com
ABOUT THE LECTURE
Why is it important to consider the 'screen in space' and what 'context' are we talking about? How is the approach to screen space in video art different from film and cinema? Why is it important to make these distinctions? This lecture will directly address the artists' approaches to screen space and the expanded contexts that the artworks exist in. Through an examination of the artworks in the exhibition Refocusing on the medium: the rise of East Asia video art the curator will highlight the artists' interrogation and experimentation of screen space and context through the conditions of the video medium: the liveness of the medium, the distortion of time and space, the tension between illusion, reality and authentic experience, the conceptual strategies that subvert the medium, and the dynamics connecting local and global aspirations. All of these conditions bring us to consider the crucial relationship between the viewers' body in space and the artworks that consistently exceed screen space. Through a re-appraisal of the artists' use of the video medium in the exhibition, this lecture investigates these early examples of video art in East Asia to shape a recalibrated and refreshed way to critically consider video artworks.
ABOUT THE LECTURER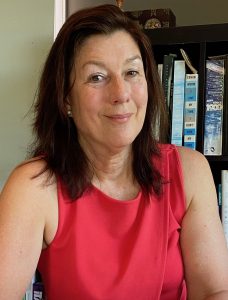 Kim Machan is the founding director of MAAP (Media Art Asia Pacific) developing curatorial projects in Australia and the Asia regions through this organization since 1998. In 2014-15 LANDSEASKY: Re-visiting Spatiality in Video Art toured major museums and galleries in Shanghai, Guangzhou in China; Seoul, South Korea, Brisbane, and Sydney. Machan has curated solo exhibitions of major artists including Zhang Peili, Wang Gongxin, Shilpa Gupta, Yeondoo Jung, Patty Chang, and David Kelley. She is currently writing a PhD exploring the rise of East Asian video art at the University of Queensland.