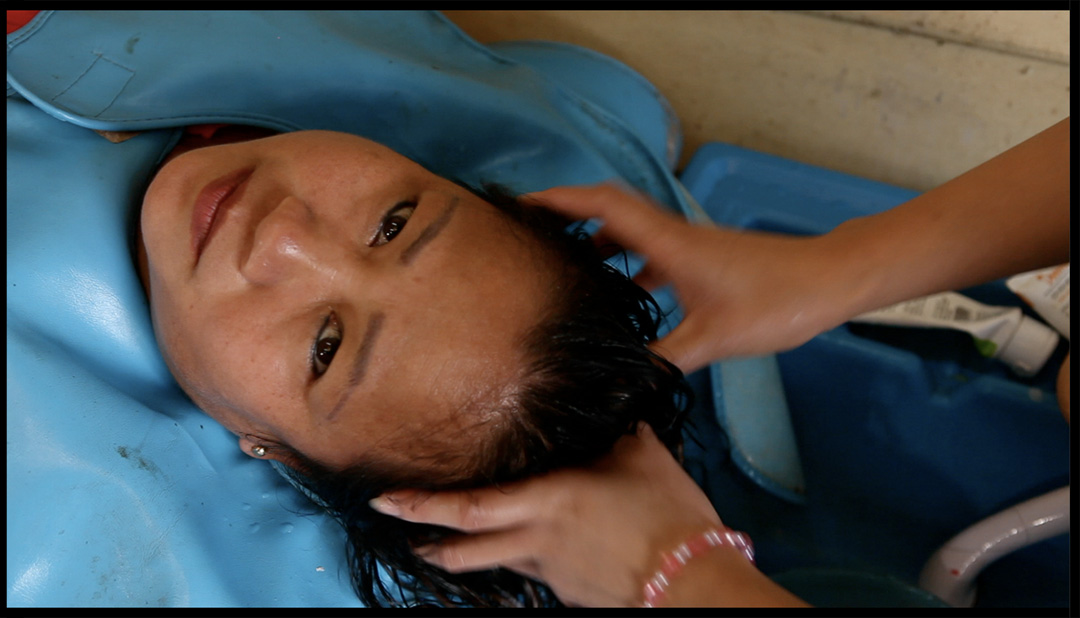 Patty Chang and David Kelley's 'Route 3' (2011) opens at MAAP SPACE, Friday 12th October 2012.
Set in Northwest Laos, the meeting point of the Mekong river, China and Burma, Route 3 (2011) sees celebrated U.S. artists Patty Chang & David Kelley sharpen their idiosyncratic collaborative project: the geo-political Asian road film.
The 3-channel video installation is the fourth in the pair's series of Asian 'travelogues', and like other works in the series, it plays somewhere between documentary, drama and dreamscape.  Chang and Kelley deftly and fluidly mix explicit political sentiment with moments of psychedelic absurdity and humanist poetics.
Patty Chang (b. 1972) is well-known for her performative works which deal with themes of gender, sexuality, language and empathy. www.pattychang.com. David Kelley (b. 1972) is an artist working interchangeably between photography, video sculpture and installation.  www.davidkelley.org. Image Caption: Patty Chang & David Kelley, 'Route 3' (2011), detail, 3-channel video installation with audio.