Please join us for two special events at MAAP SPACE
Closing event: Shilpa Gupta exhibition
Open studio event: Derek Kreckler
Friday 30 August, 5pm-8pm
MAAP SPACE, 111 Constance St Fortitude Valley
This is your last opportunity to see Shilpa Gupta's quite remarkable exhibition before it is disassembled to be shipped to Amsterdam and Mumbai.
The exhibition includes four memorable works that resonate Gupta's investigations into real and imagined borders, boundaries, concepts of land and nationhood. The interactive audio installation 'Speaking Wall' has been very popular since the exhibition opened and has been described by one participant as 'extremely moving, delicate and powerful…'. This is a rare opportunity to see a suite of Shilpa's work in Australia. Her very particular sculptural approach to video is not to be missed. It is an impossible exhibition to properly represent in photo documentation, so if you have the chance, come and see it on or before Friday 30 August.
Derek Kreckler is just completing a MAAP artist-in-residence project. The residency will culminate in a one night only public presentation of some of the visual experiments that he has been developing during his time in Brisbane. Derek works across performance, video, sound and photography. He has exhibited nationally and internationally including: Biennale of Sydney 1982, 1990, 2004; PSI, New York, 1992; National Gallery of Victoria in Melbourne, 2003; the Adelaide Biennale of Australian Art, 2004; RADIALSYSTEMd, Visual Dramaturgy, Berlin, 2013.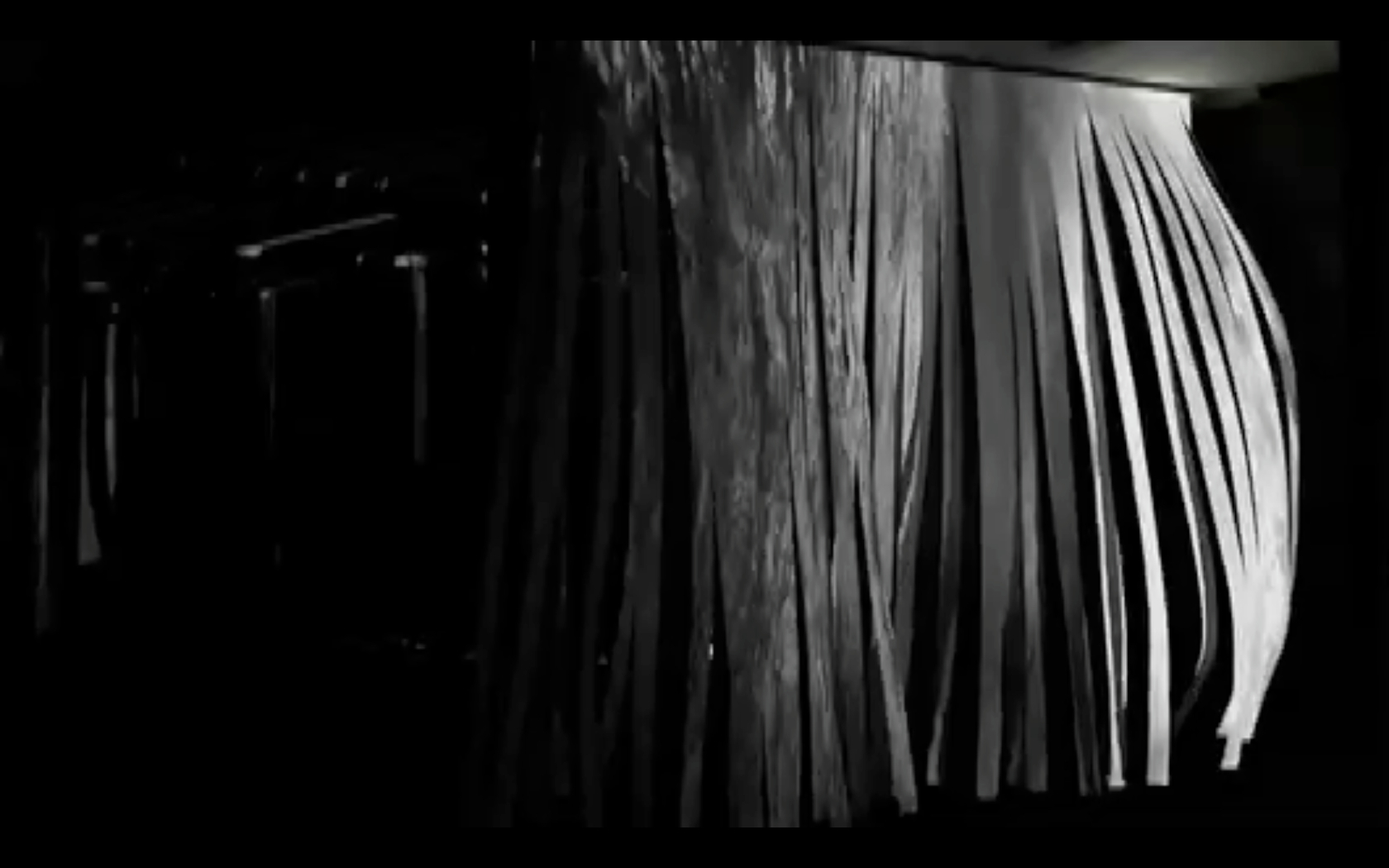 Images: (Top) Shilpa Gupta at MAAP SPACE, 2013, (Bottom) Derek Kreckler, 'Untitled' (2013),  Video Installation.