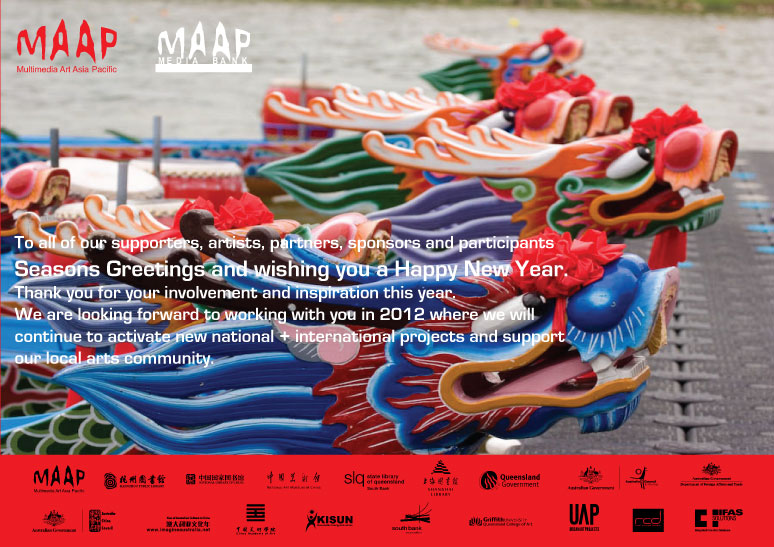 To all our supporters, artists, partners, sponsors and participants Seasons Greetings and wishing you a Happy New Year.
Hope you have a good break over the festive season.
MAAP will be busy over the holidays setting up new offices and Media
Bank home.
Please note that MAAP Media Bank will be closed until 30 January.
For all enquiries please send to info [at] maap.org.au
All the best from all of us at MAAP!