MAAP is pleased to announce the extension of Zhang Peili: from painting to video at the Australian Centre of China in the World, Australian National University.
The exhibition will continue till 15 December and will be open during the AAANZ Art History Conference at Australian National University.

In addition to normal opening hours, the exhibition will be open on
Saturday 3rd and Sunday 4th of December 2016
11:00am–3:00pm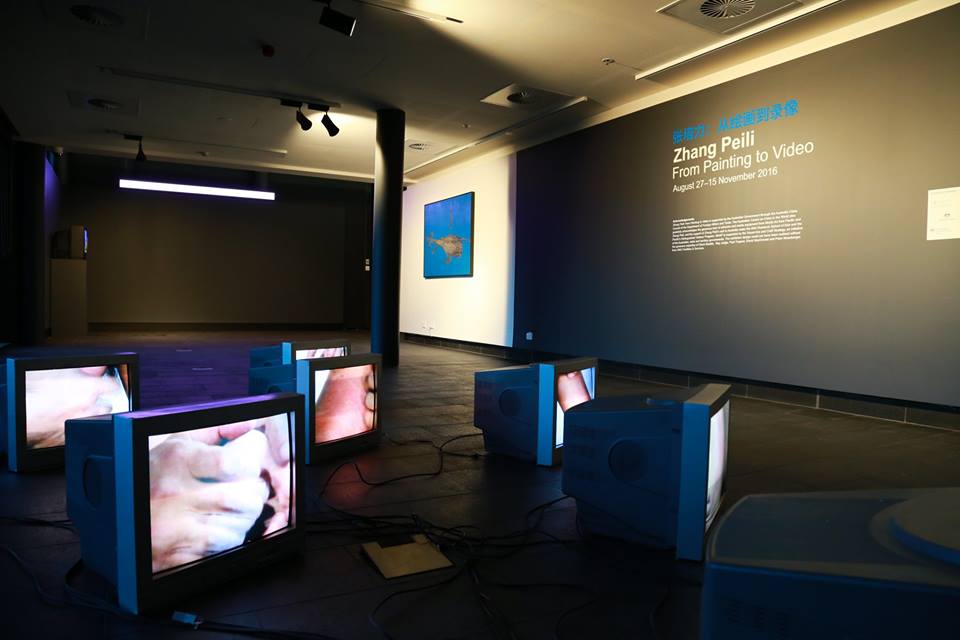 Zhang Peili: from Painting to Video is a collaboration between the Australian Centre on China in the World (CIW) and MAAP-Media Art Asia Pacific, Brisbane. The project is built around the generous gift to CIW, in 2014, of one of Zhang's last paintings from the 1990s before he shifted his focus to video and media installation art. Newly restored, and never before exhibited, Flying Machine (1994)—a gift from Zhang's friend and fellow artist, Lois Conner—became an opportunity to explore this significant transition from painting to video, to reflect on the development of media art in China.
Developed with MAAP director Kim Machan, who has worked closely with Zhang for more than a decade, From Painting to Video features a set of the artist's pioneering video works, which retain their challenging ambiguity. These are complimented by a complex video installation from the late 1990s and a custom-made LED work commissioned by MAAP in 2010. This rare and diverse collection shows how Zhang Peili's practice has continued to deconstruct media and destabilise systems that produce meaning. Whether by systematically smashing and repairing a mirror, or systematically feeding language through translation software, Zhang's work enacts an applied system and logic that ultimately reveals uncertainty in the authority that surrounds us.