Solo Exhibition – 26 May 2016
Continuing our engagement with Korea, MAAP is revisiting the emerging media art practice of Taeyoon Kim to discover new sculptural approaches to video. We're also engaging a new researcher in the region Seolhui Lee, who is conducting an in-depth interview with the artist that we look forward to sharing with you soon!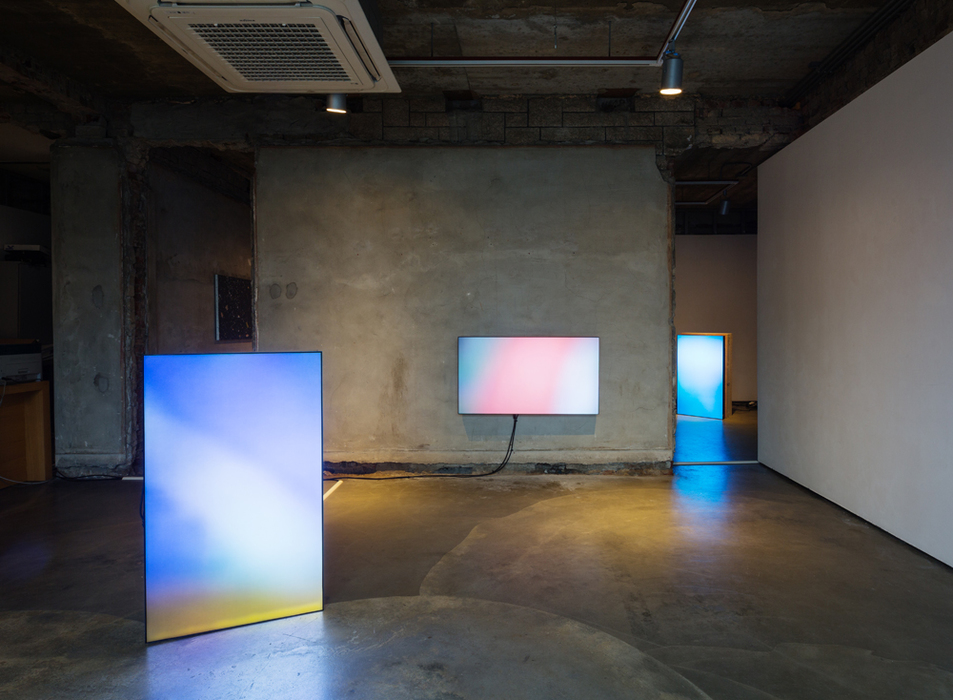 Taeyoon Kim(b.1982) currently lives and works in Seoul. Taeyoon received his BFA in Film and Video at the Art Institute Chicago and studied Live Action at the
California Institute of the Arts. Taeyoon is represented by ONE AND J. Gallery in Seoul, Korea and has exhibited in group exhibitions in Korea, Hong Kong and the United States. Taeyoon's recent work explores post-Internet theory and his work is a unique materialized form of the data that drives society. The vitalization of the network interface, via websites such as Tumblr and Blogspot, has resulted in a new technology and method for collecting and sharing information. The particles of these individually selected bits of information and data creates oscillations due to the flow of data and the continuous transition and transformation of this flow caused by the process of an individual's acceptance and sharing resulting in new oscillations. These oscillations of data particles generate infinite feedback via the creation of new links and relationships.
Image courtesy of the artist and ONE AND J. Gallery – Taeyoon Kim Steady Griffin 2014, 3 channel video, random loop